Grothouse Wood Countertop
Each Grothouse Wood Countertop can be configured with a myriad of available options, including 60+ wood species, and 30 edge profiles.
---
Wood Kitchen Countertops
Wood Kitchen Countertops provide a functional, warm work area in the kitchen. A popular look is white cabinetry with a rich wood countertop to provide a rich and classic accent. Designing countertops with sinks are standard at Grothouse; we have proprietary methods to ensure the opening is sealed, regardless of the finish used on the counter. All Grothouse wood kitchen countertops are covered under the Grothouse lifetime warranty.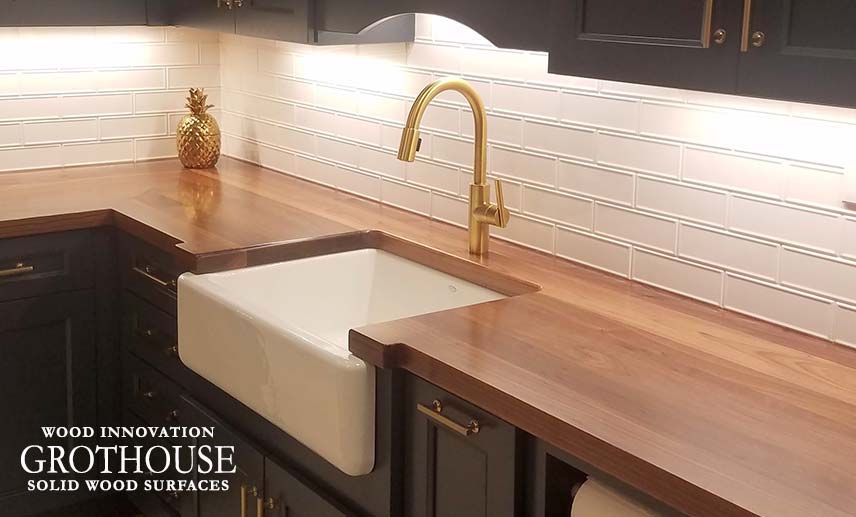 Wood Kitchen Countertops Finish
Kitchen wood countertops of Flat Grain construction are typically finished with our Durata® permanent finish. Staining the wood countertop to match cabinetry or flooring is also available. We can also provide a laboratory stain match for your wood kitchen countertops; provide a sample for us to match.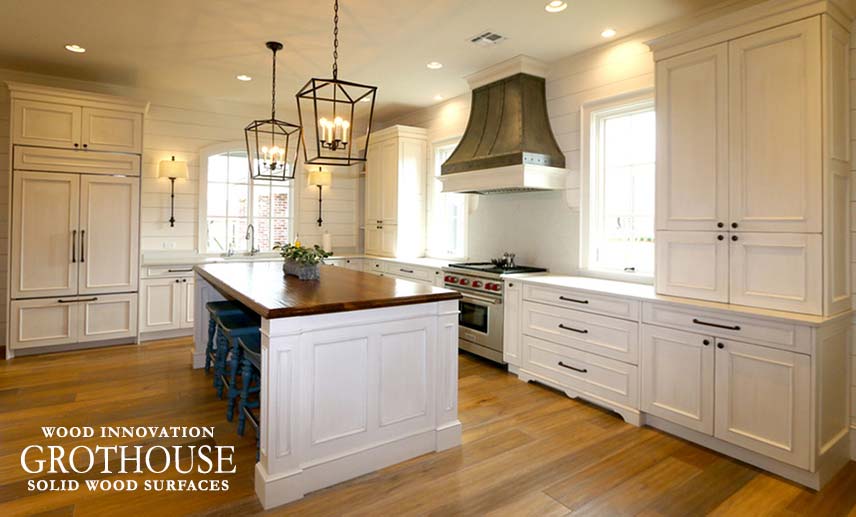 Visit The Grothouse Wood Kitchen Countertops Website
---
Have a question about Grothouse Wood Countertop ?
Send us a message and we'll reply shortly!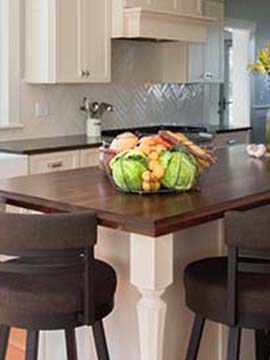 That Cabinet Store Kitchen & Bath Countertops
Call For Availability