Primary Kitchen
Primary Kitchen Cabinets
are sophisticated & timeless.
Primary Kitchen Cabinets offer innovative finishes, a variety of door styles, and high-end cabinet systems that complement any design style. From traditional to modern or farmhouse to industrial – our kitchens are always timeless.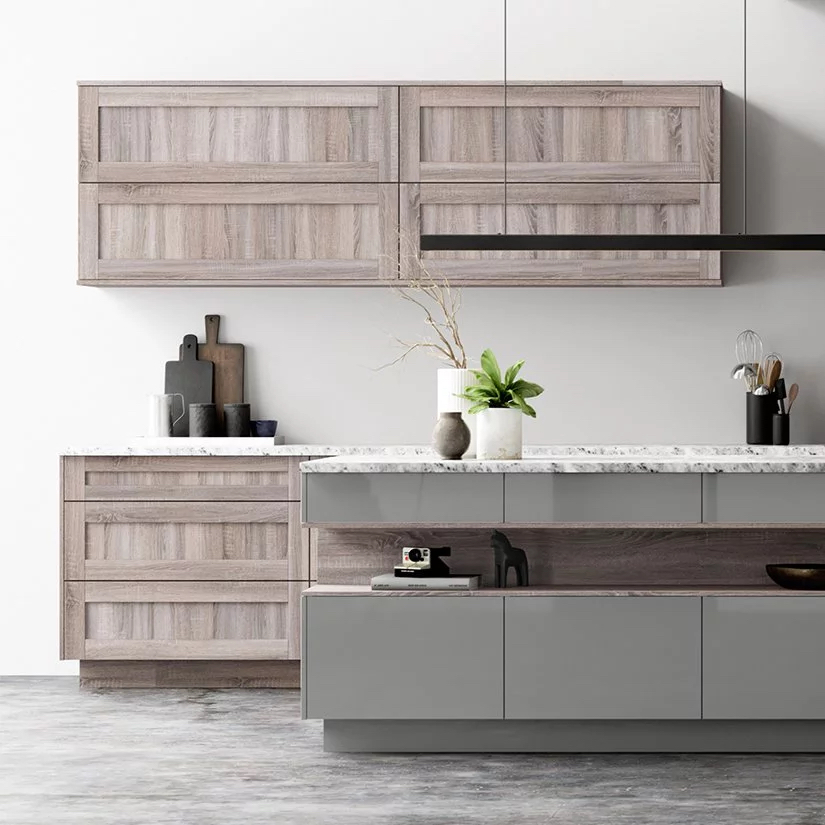 Matte Finish Cabinets
Smooth to the touch, our matte series creates a stunning look and feel that adds a level of sophistication to any kitchen aesthetic. The anti-fingerprint acrylic absorbs light to hide dust and grime, while also being highly scratch and chemical resistant so the chic surface is easy to clean and always looks good. Optimat is currently available in 13 color finishes.
High Gloss Finish Cabinets
Make a statement with our high-gloss series that blends the best of luxury and durability. The sleek style creates an elegant feel that captures modern European design perfectly. It's also the most scratch-resistant acrylic available and has a remarkable stain and chemical resistance so your kitchen will look great for years to come. The sophisticated surface is currently available in 21 color finishes.
Woodgrain Finish Cabinets
Our versatile woodgrain prints create an interesting dynamic through their coloring, texture, and pattern. The popular look transcends design styles and trends with our finish and door style versatility, including the option of vertical or horizontal grain direction. All cabinet doors are expertly manufactured to ensure color, surface, and core qualities are consistent. The Shift Series is currently available in 13 color options.
DOWNLOAD OUR PRIMARY KITCHEN CABINETS BROCHURE
That Cabinet Store Locations
We have locations in Ocean City, MD, Lewes, DE and Selbyville, DE serving most of the Eastern Shore area, including; Berlin, Bethany Beach, Bishopville, Dagsboro, Delmar, Fenwick Island, Frankford, Fruitland, Lewes, Millsboro, Milford, Milton, Georgetown, Delmar, Ocean City, Ocean Pines, Pittsville, Salisbury, Seaford, Selbyville, Snow Hill, Ocean View, Rehoboth Beach, Long Neck, and Laurel.
---
Have a question about
Primary Kitchen?
Send us a message and we'll reply shortly!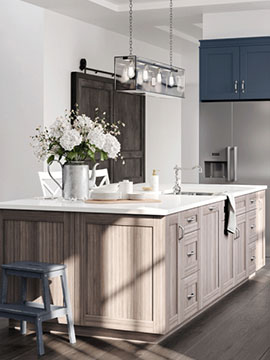 That Cabinet Store Kitchen & Bath Cabinets
Call For Availability